MASSiF research project
We participated in the MASSiF research project (Model-based safeguarding of security and safety for environment-based vehicle functions) of the Federal Ministry of Education and Research (BMBF). Our partners were sepp.med GmbH from Röttenbach, the Technical University of Ingolstadt and Continental Automotive GmbH from Regensburg.
What is it about?
Semi-autonomous and autonomous vehicles communicate with their surroundings. They recognize dangers and react to them. This makes our roads safer. To do this, they make contact with other vehicles and the transport infrastructure. This provides vehicles with information on potential hazards, traffic jams, traffic light phases or speed limits. Control units, sensors and actuators are needed to make this work. They communicate with each other via bus systems. The challenge: Communication participants are more susceptible to manipulation and attacks due to the large amount of technology involved. In the worst case, this endangers people.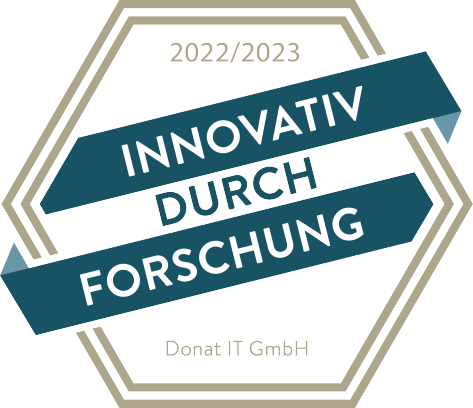 How can MASSiF help?
Vehicles should function safely and exchange information securely. New test procedures from the MASSiF research project test safety (protection of people) and security (protection of the system) and take their interaction into account. The existing test model was expanded with information about the attacker and his attacks. From this, we were able to obtain testable security requirements and simulate a hacker attack.
By participating in the MASSiF research project, we at DONAT IT have been able to expand our portfolio in the field of quality and test management and have been awarded the "Innovative through research" seal.