DONAT IT x WAKE & GROOVE CABLEPARK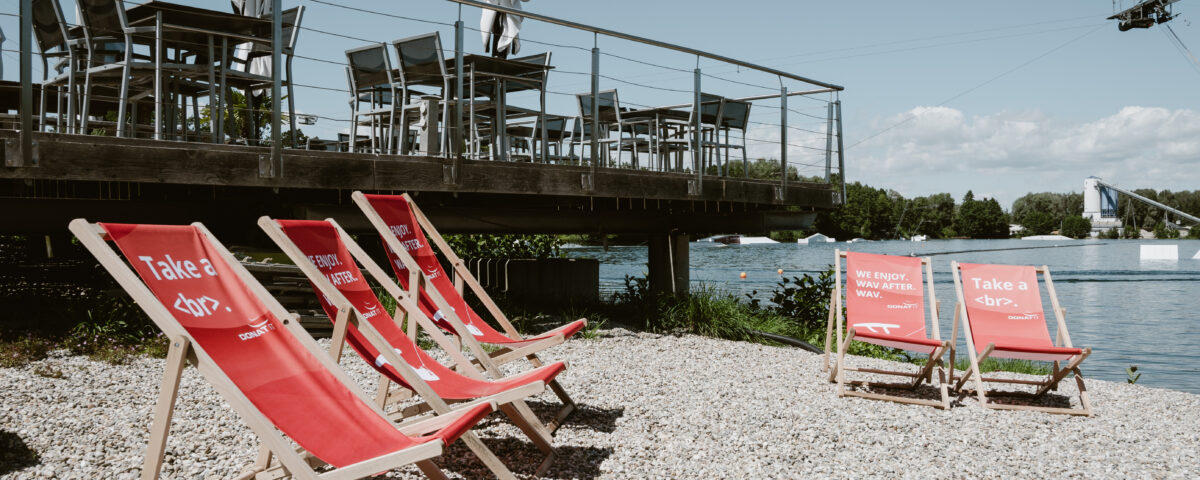 WE ENJOY. WAV AFTER. WAV – This is our motto as the new sponsor of the Wake & Groove Cablepark in Geisenfeld.
The facility is a paradise for wakeboarding and waterskiing fans, but also for stand-up paddling enthusiasts. Even after our first meeting, we were fascinated by the flair and the vacation feeling on site.
A large advertising banner, posters, beach flags and deckchairs in the DONAT design have found their place around Lake Lorenzi since August. The resulting "DONAT beach" has been our pride and joy as a sponsor ever since.